This show finished on Friday 27 January 2017, and this page is being kept for archival purposes only.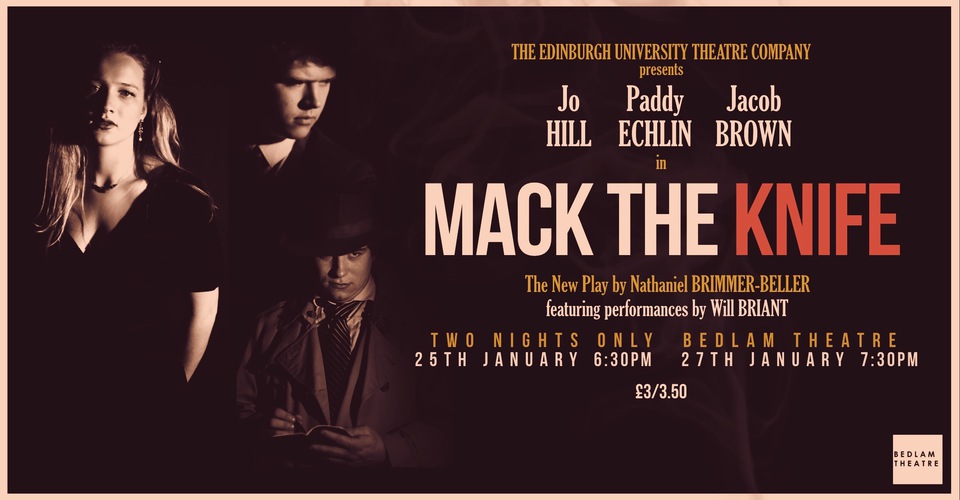 Dates
Wednesday 25 January - Friday 27 January
Price
£3/£3.50
Author
Nathaniel Brimmer-Beller
Venue
An original noir dark comedy set in a jazz club in 1950s London. Smoke, live music, violence, twists, incredibly dark humor, you name it. A fast-paced, stylish, snappy show where fun will be had by all.
---
Cast and Crew
Writer/Director

Producer

Assistant Director

Technical Manager

Stage Manager

Design
---
Tickets
One moment please...