This show finished on Wednesday 23 November 2016, and this page is being kept for archival purposes only.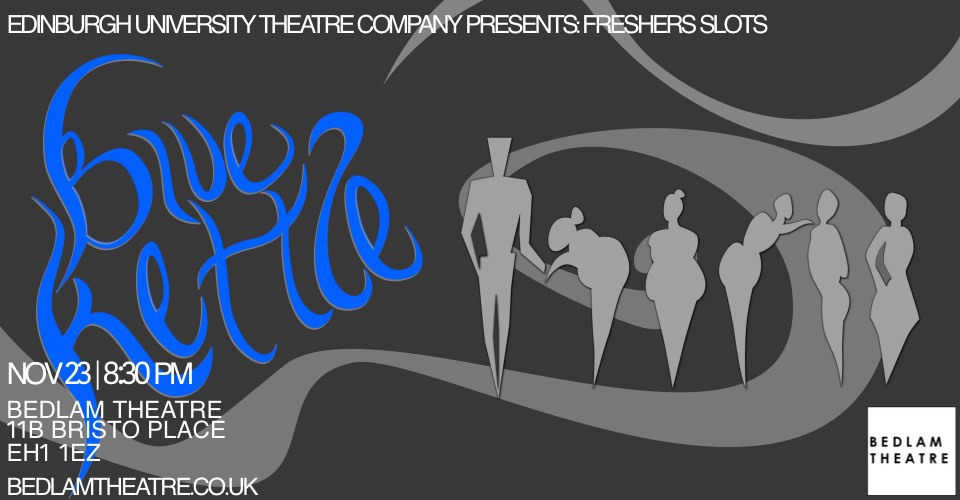 Dates
Wednesday 23 November
Price
£3/£3.50 or 3 tickets for £7.
Author
Caryl Churchill
Venue
Part of Freshers' Slots 2016
'Kettle, I'd Like you to meet my Mother'
Blue Kettle is short comedic play about Derek, a con artist, who successfully convinces a series of characterful elderly women that he is the son they gave up for adoption forty years previously. As each woman reveals the circumstances of their son's birth, light is shed on the attitudes towards illegitimate children, working mothers, marriage and extra-marital affairs in previous decades; making for amusing, poignant and moving anecdotes.
---
Cast and Crew
Producer

Technical Manager

Stage Manager

Director
---
Tickets
One moment please...