This show finished on Friday 21 November 2014, and this page is being kept for archival purposes only.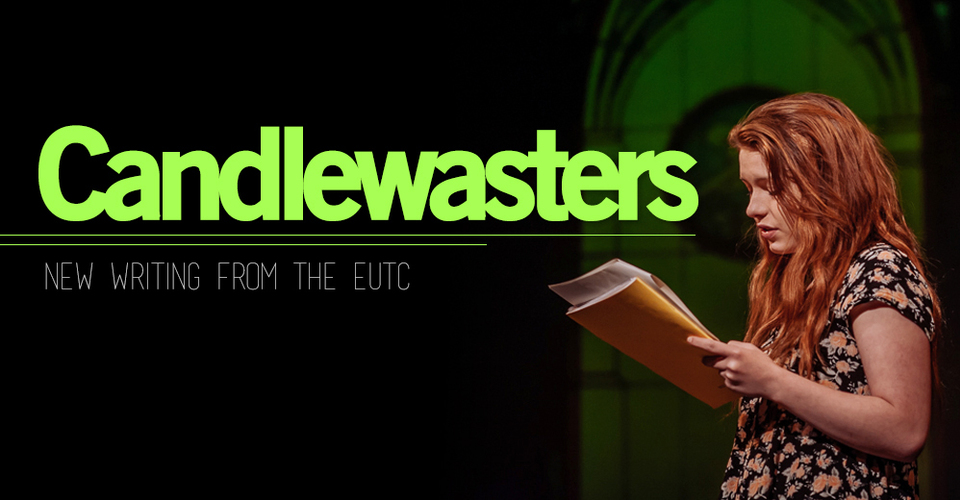 Dates
Friday 21 November
Price
£4.50 / £4.00 / £3.50
Author
Kirsten Waller / Rory Kelly / Frank Machin / Rosie Gailor / Joseph Shaw / Mikey Burnett
Venue
For the second time this semester, we invited the frenzied minds of the EUTC to bare their artistic souls, and submit short pieces of writing in an effort to entertain you and find the gratification they never received from their parents. This is the result.
So if you're looking for a cult classic in the making, a brutal monologue, a buddy comedy crime caper, a beautifully observed relationship drama, an ill-advised slasher flick, or a pitch-black family comedy - pop along! It'll definitely be unlike anything you've ever seen before.
There will be tragedy. There will be comedy. You will laugh and you will cry… not necessarily in the right order.
Featuring:
After by Kirsten Waller
Betsy & The Lizard King by Rory Kelly
GET. OUT. by Frank Machin
My Brother, the Clown by Rosie Gailor
TRASH by Joseph Shaw
On the ledge by Mikey Burnett
---
Cast and Crew
Actor

Actor

Actor

Actor

Actor

Actor

Actor

Actor

Actor

Curator

Curator

Director

Director

Ella Atterton

Director

Director/Actor

Producer

Set Manager
---
Tickets
One moment please...