This show finished on Thursday 26 February 2015, and this page is being kept for archival purposes only.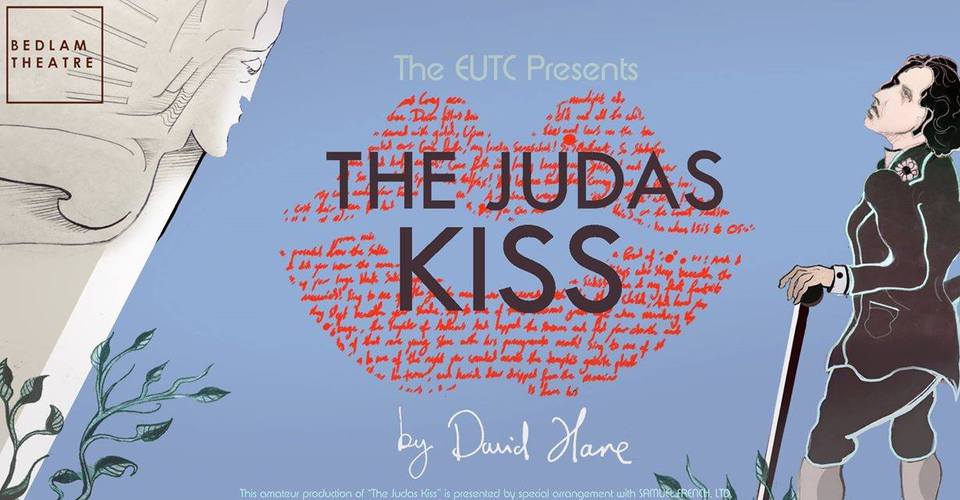 Dates
Wednesday 25 February - Thursday 26 February
Price
£5/4.50/4
Author
David Hare
Venue
Join Bedlam Theatre for a performance of David Hare's critically aclaimed play The Judas Kiss which charts the ill-fated love affair between Oscar Wilde and "Bosie" (Lord Alfred Douglas). The play casts light upon some of the most soul-stirring and painful moments of Wilde's life, reimagining events that happened behind closed doors. It is interesting both from the historical point of view and as a strong and witty criticism of homophobic prejudice that Wilde became a victim of.
---
Cast and Crew
Director

Producer

Alvaro Gallego

Stage Manager

Laure Catalan

Stage Assistant

Stage Assistant

Technical Manager

Assistant Technical Manager

Phoebe Cane

Arthur Wellesley

Oscar Wilde

Daniel Omnes

Lord Alfred Douglas ('Bosie')

Robert Ross

Sandy Moffat/Galileo Masconi
---
Tickets
One moment please...