This show finished on Thursday 26 February 2015, and this page is being kept for archival purposes only.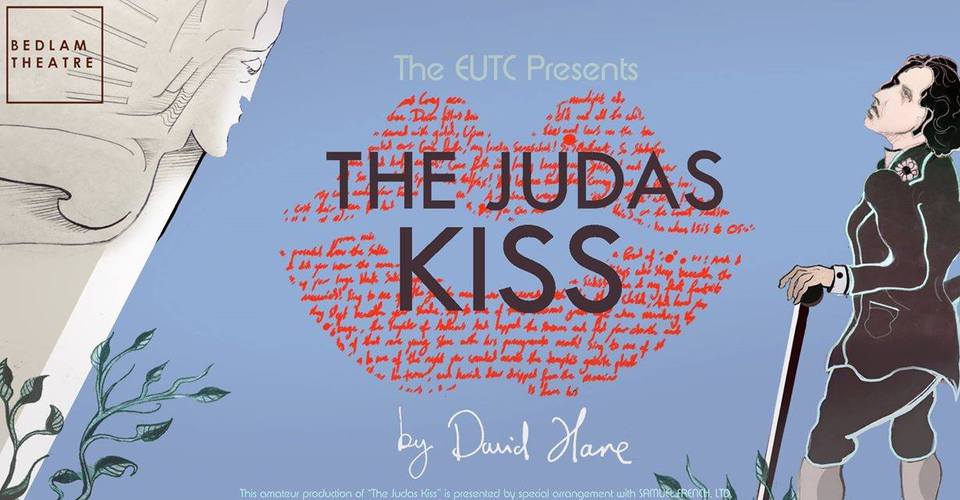 Dates
Wednesday 25 February - Thursday 26 February
Price
£5/4.50/4
Author
David Hare
Venue
Join Bedlam Theatre for a performance of David Hare's critically aclaimed play The Judas Kiss which charts the ill-fated love affair between Oscar Wilde and "Bosie" (Lord Alfred Douglas). The play casts light upon some of the most soul-stirring and painful moments of Wilde's life, reimagining events that happened behind closed doors. It is interesting both from the historical point of view and as a strong and witty criticism of homophobic prejudice that Wilde became a victim of.
---
Cast and Crew
Arthur Wellesley

Assistant Technical Manager

Director

Lord Alfred Douglas ('Bosie')

Oscar Wilde

Daniel Omnes

Phoebe Cane

Producer

Alvaro Gallego

Robert Ross

Sandy Moffat/Galileo Masconi

Stage Assistant

Stage Assistant

Stage Manager

Laure Catalan

Technical Manager
---
Tickets
One moment please...