This show finished on Monday 25 March 2019, and this page is being kept for archival purposes only.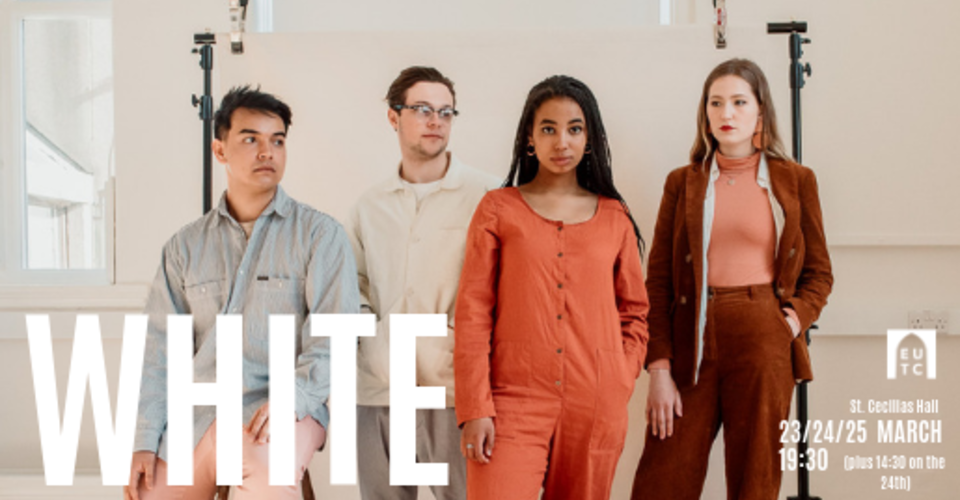 Dates
Saturday 23 March - Monday 25 March
Price
£5.50/5/4.50
Author
James ljames
"This funny work draws on both life and art to examine racial tourism, power, and identity. …WHITE bursts with humor…the best of which comes at the expense of the institutionalization of art… The ending adds a surreal twist, driving home ljames' exploration of black women's exploitation by feminism, by contemporary culture, and by white women." — The Philadelphia Inquirer
"Much of Ijames' new play…unspools as a sharp examination of white privilege, especially as it pertains to creation, representation, and exhibition in the art world. But thanks to skillful writing and one of the most perfectly executed red herrings I've ever seen, WHITE morphs into possibly the strongest theatrical statement on the commodification of black bodies since Suzan-Lori Parks' Venus" — Phindie.com
"WHITE is pure gold. …Ijames' audacious and hilarious play takes on racism, sexism, and a handful of other isms. …It's bold, outlandish, insightful, and exciting… a sharp deconstruction of racial, ethnic, gender and social stereotypes, examined from multiple points of view. …Subverting expectations, cracking wise and opening eyes, WHITE is quite a statement. Ijames fills it with twists, right up to its final moments. You'll want to be along for the ride." — DCMetroTheaterArts.com
The Edinburgh University Theatre Company presents the UK premiere of WHITE, a critically acclaimed and bracingly funny play by Philadelphia playwright James Ijames.
WHITE tackles race, gender, and the place of art in an absurdly divided society. This satire follows the increasingly outrageous chain of events after a white artist attempts to lampoon political correctness by hiring a black actress to present his work as her own — what follows is hilarious, absurd, and at times, surreal.
Directed by Nathaniel Brimmer-Beller, this show promises to entertain, ruffle feathers, and push the boundaries of theatrical performance for the EUTC and at St. Cecilia's Hall.
Tickets on-sale now here.
Latecomers may not be admitted.
PLEASE NOTE: THIS PERFORMANCE IS TAKING PLACE AT ST. CECILIA'S HALL.
---
Cast and Crew
Director

Assistant Director / Designer

Producer

Stage Manager

Technical Manager
---