This show finished on Wednesday 23 November 2016, and this page is being kept for archival purposes only.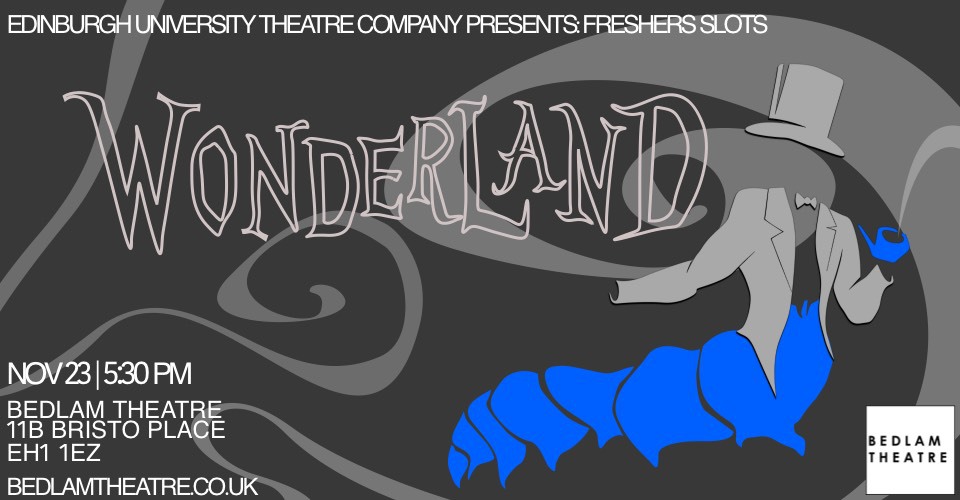 Dates
Wednesday 23 November
Price
£3/£3.50 or 3 tickets for £7.
Author
Becca Chadder
Venue
Part of Freshers' Slots 2016
A young muse. A suppressed obsession. A relationship questioned to this day.
Set in a period dubbed the 'Victorian cult of the child', our play explores the blurred lines between appreciation and sexualisation of the child form. This psychedelic production illustrates the controversial relationship between Charles Dodgson, otherwise known as Lewis Carroll, and his friend Alice Liddell, twenty years his junior. As his romantic feelings for Alice grow, so do her parents' suspicion, with his suppression manifesting in Britain's best loved children's book: Alice's Adventures in Wonderland.
---
Cast and Crew
Alice

Assistant Director

Becca Chadder

Director

Dodgson

Edith/Dormouse

Lorina/March Hare

Miss Prickett/Queen of Hearts

Mrs. Liddell/Mad Hatter

Producer
---
Tickets
One moment please...