This show finished on Wednesday 10 September 2014, and this page is being kept for archival purposes only.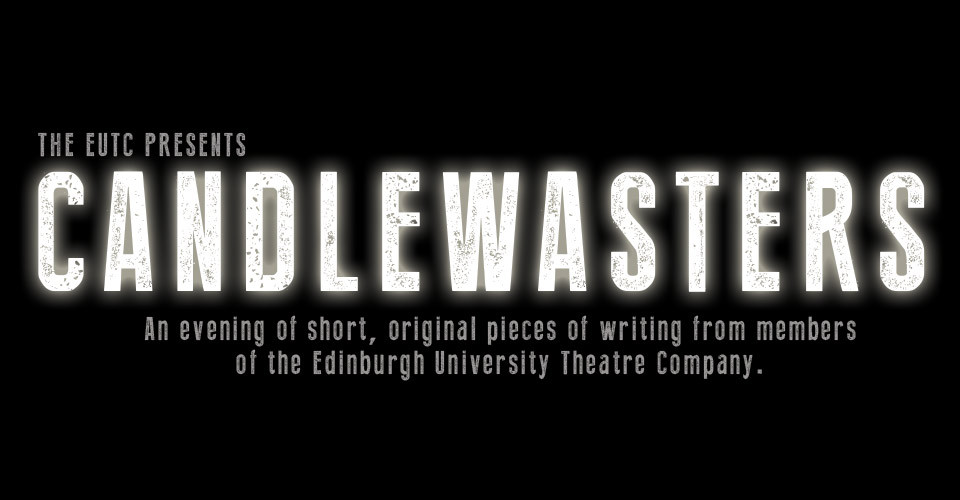 Dates
Wednesday 10 September
Price
£3/£2.50
Author
Felix Carpenter / Callum O'Dwyer / Florence Vincent / Rory Kelly / Lorna Treen
Venue
Part of Freshers' Week 2014
Candlewasters: a collection of short, new writing from the frenzied minds of the Edinburgh University Theatre Company. Before they were famous, they did student theatre. Before they did student theatre, they did Candlewasters. Witness something truly original (and probably about death). You never know - next time it could be you. Come and waste some candles with us.
---
Cast and Crew
Curator

Curator

Stage Manager

Director

Director

Director

Director/Actor

Director/Actor

Actor

Actor

Actor

Actor

Actor

Esmond Sage

Actor

Actor

Actor

Actor

Actor

Actor
---
Tickets