This show finished on Thursday 12 September 2013, and this page is being kept for archival purposes only.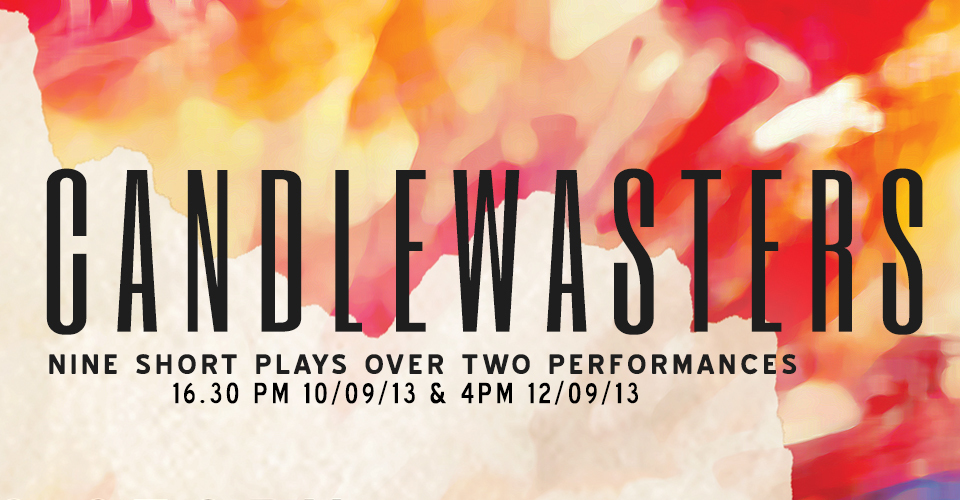 Dates
Tuesday 10 September - Thursday 12 September
Price
£3/£2.50
Venue
Part of Freshers' Week 2013
Candlewasters! Short pieces of original writing from the EUTC. They'll be gripping, they'll be charming, they'll be chilling…they might even be amusing, (but we doubt it. Most of them will probably be about death).
---
Cast and Crew
Director

Producer

Stage Manager

Technical Manager
---
Tickets