This show finished on Friday 02 October 2015, and this page is being kept for archival purposes only.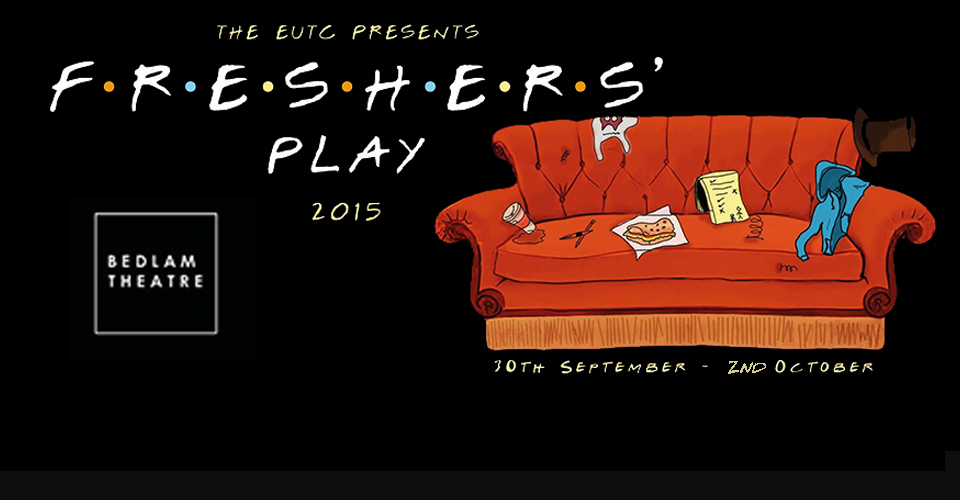 Dates
Wednesday 30 September - Friday 02 October
Price
£3 / £2.50 / £2
Author
The Freshers
Venue
The freshers are taking over Bedlam!
Join us once again for the Edinburgh University Theatre Company's annual Freshers' Play, as a whole host of freshers make their debut on the Bedlam stage, producing, teching, stage managing and acting in their own short plays.
This year's new plays include: The one with the fertility test The one with the fake party The one which could have been The one with the blind date The one with the secret closet The one with the metaphorical tunnel The one with the chicken pox The one with the soap opera party
Two weeks ago our budding thespians were given nothing but the titles of 'Friends' episodes as the starting point for their creations. Now we can wonder and marvel at what their minds have come up with.
All eight plays will be performed every night, and the resulting showcase will be held together by various enigmatic hosts. Come along for a night of laughs, drama, and to support Bedlam Theatre's newest talent.
---
Cast and Crew
Director

Director

Stage Manager

Technical Manager

Producer
---
Tickets
One moment please...