This show finished on Saturday 27 February 2010, and this page is being kept for archival purposes only.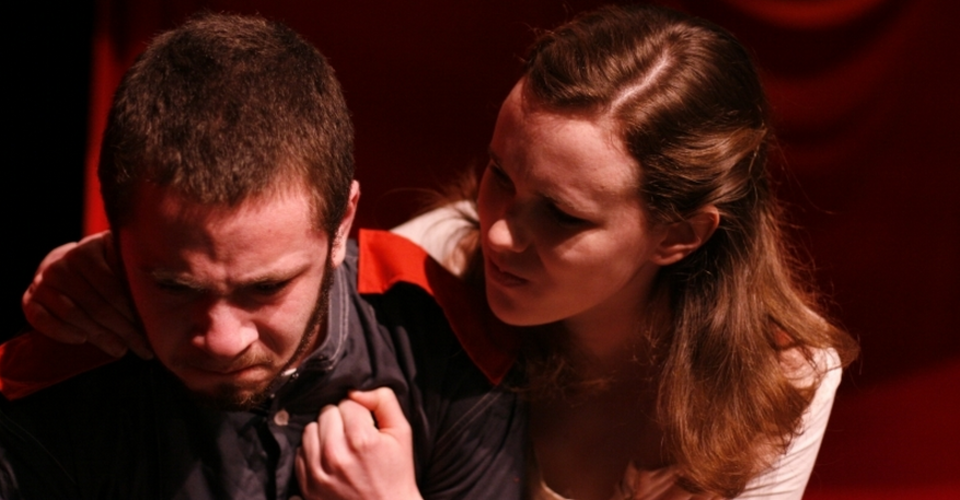 Dates
Tuesday 23 February - Saturday 27 February
This show was imported from the old website. If you are able to provide any more information, please contact the Archivist.
The EUTC, in association with the Edinburgh University Shakespeare Company, present what is arguably one of the greatest works in the English literary canon.
Macbeth is a hauntingly compelling tale of ambition achieved through means both murderous and supernatural, and the horrifying consequences to both society and individual of such achievement.
The three weyward sisters prophesy Macbeth's rise to the Scottish throne, which sparks the evil intent within him. As Macbeth gradually succumbs to his innermost passions and Lady Macbeth's cruel ambition, society collapses around them.
"Yet do I fear thy nature; It is too full o' the milk of human kindness." Act I, Scene V
---
Cast and Crew
Angus

Armourer

Assistant Armourer

Assistant Director

Assistant Producer

Assistant Stage Manager

Banquo

Caithness/English Doctor

Costume Design

Deputy Stage Manager

Director

Donalbain

Duncan

Fight Choreography

Fleance

Flyman

Gentlewoman

Lady Macbeth

Lady Macduff

Lennox

Lighting Operator

Macbeth

Macduff

Macduff's son

Malcolm

Master of Gore

Menteith

Murderer

Murderer

Murderer

Old Man

Porter

Producer

Producer

Ross

Scottish Doctor

Seyton/ Captain

Siward

Sound Design

Sound Operator

Stage Manager

Technical Manager

Weyward Sister

Weyward Sister

Weyward Sister

Young Siward
---
---
Gallery