This show finished on Thursday 13 November 2014, and this page is being kept for archival purposes only.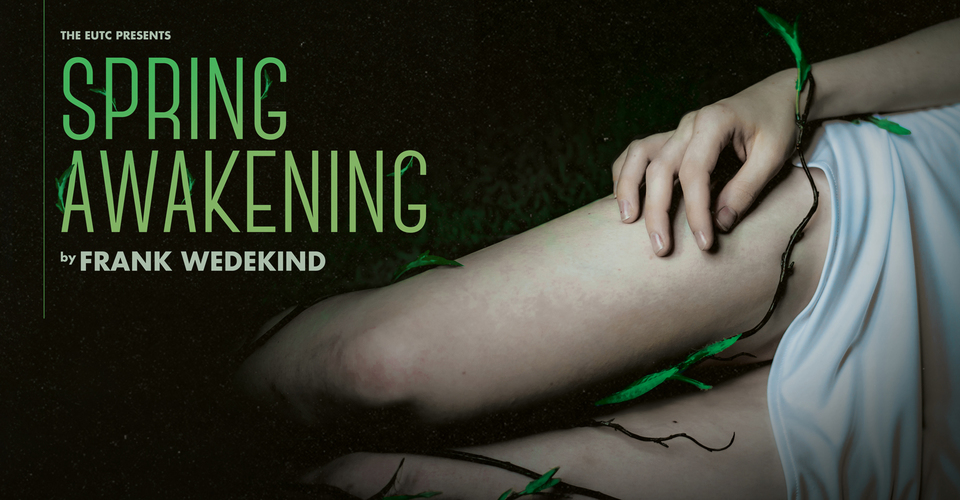 Dates
Wednesday 12 November - Thursday 13 November
Price
£5 / £4.50 / £4
Author
Frank Wedekind
Venue
Melchior's restless, Moritz is suicidal, and Wendla just wants to know how babies are made. As their lives intertwine, they discover unknown desires and tragedy is inevitable.
The Edinburgh University Theatre Company returns to Wedekind's classic play with a new naturalistic production. Set in and around a boys' boarding school, it follows the lives of adolescent students as they discover sex in a society trying to prevent it.
With the play having been turned into a major Broadway musical, and used as the subject for many devised productions, we return to its roots in a production which focuses on Wedekind's original text. Still as relevant and shocking today as it was when it was first published, Spring Awakening is a gripping story of young love that will keep you enthralled from start to finish.
---
Cast and Crew
Assistant Director

Assistant Stage Manager

Costume Designer

Director

Ernst

Hans

Josh Koenig

Headmaster / Mr. Gabor / Doctor

Ilse

Martha/Ina

Melchior

Jack O'dowd

Moritz

Sam Irving

Mrs. Bergmann

Mrs. Gabor

Otto

Pastor / Scoot / Masked Man

Producer

Sebastian King

Producer

Robert

Stage Manager

Tech Team

Tech Team

Tech Team

Tech Team

Technical Manager

Thea/Bluebottle

Wendla
---
Tickets
One moment please...
---
Gallery