This show finished on Thursday 20 October 2016, and this page is being kept for archival purposes only.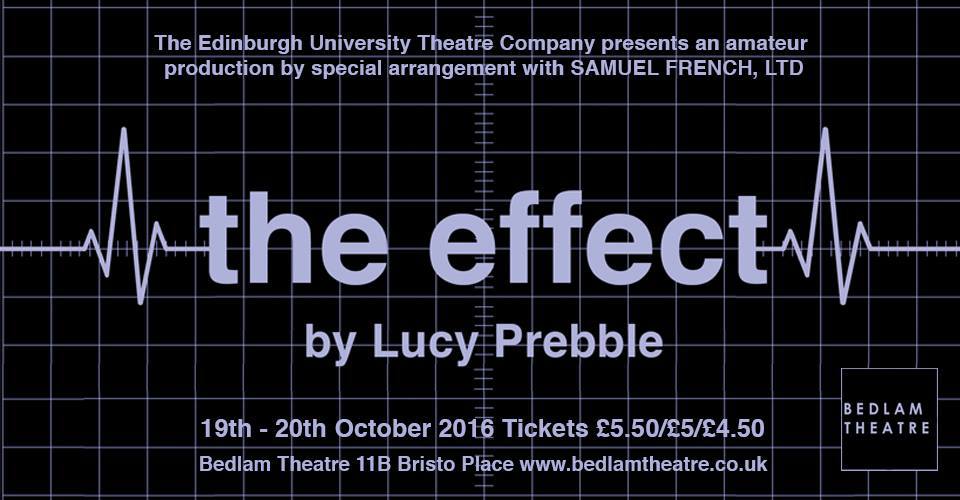 Dates
Wednesday 19 October - Thursday 20 October
Price
4.50/5.00/5.50
Author
Lucy Prebble
Venue
When you've had the inside of your cheeks swabbed, your blood pressure taken, your faeces examined and your height, weight, pupil dilation and urine checked, how well do you really know yourself? In Lucy Prebble's, The Effect, we've found the answer: not very well at all.
On a trial developing new anti-depressant medication, Connie, a psychology student, meets Tristan, whose gap year has become a 'gap life'. In a high-intensity testing facility, we monitor realism versus romance and record every sneeze, cough and bowel movement of love and passion. All this while powerful psychiatric drugs course through their veins…
Overseen by the eagle-eyed Dr James, this play explores the true nature of depression and focuses on the stigma around mental health. The Effect seeks to cure our medical industry; it's love in a petri-dish; it's the chemistry of chemistry.
---
Cast and Crew
Tech Assistant

Director

Technical Manager

Stage Manager

Director

Producer

Producer
---
Tickets
One moment please...