This show finished on Wednesday 11 September 2013, and this page is being kept for archival purposes only.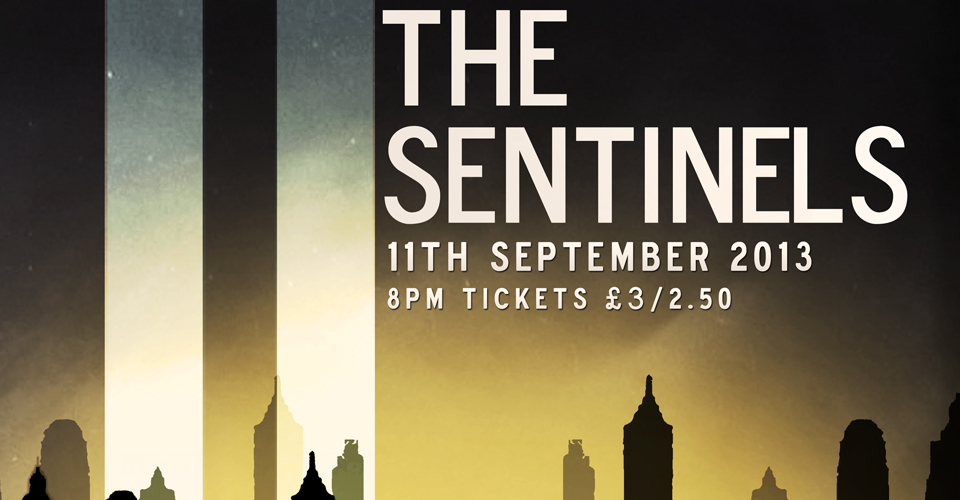 Dates
Wednesday 11 September
Price
£3 (£2.50 members of Bedlam Theatre or the Edinburgh University North American Society)
Author
Matthew Lopez
Venue
Part of Freshers' Week 2013
On the 12th anniversary of 9/11, Bedlam Theatre presents Matthew Lopez's play of remembrance.
For Alice, Kelly and Christa, 9/11 is not just a past event. It's a present horror which continually affects their lives. They are the ones who attend the memorial service each year, they are the ones who are haunted by their husbands' deaths. They remember so the world never forgets.
They are the Sentinels.
---
Cast and Crew
Director

Producer

Sebastian King

Technical Director

Assistant Technician

Stage Manager

Graphic Designer

Alice

Kelly

Christa

Waitress
---
Tickets
---
Gallery