This show finished on Thursday 19 November 2015, and this page is being kept for archival purposes only.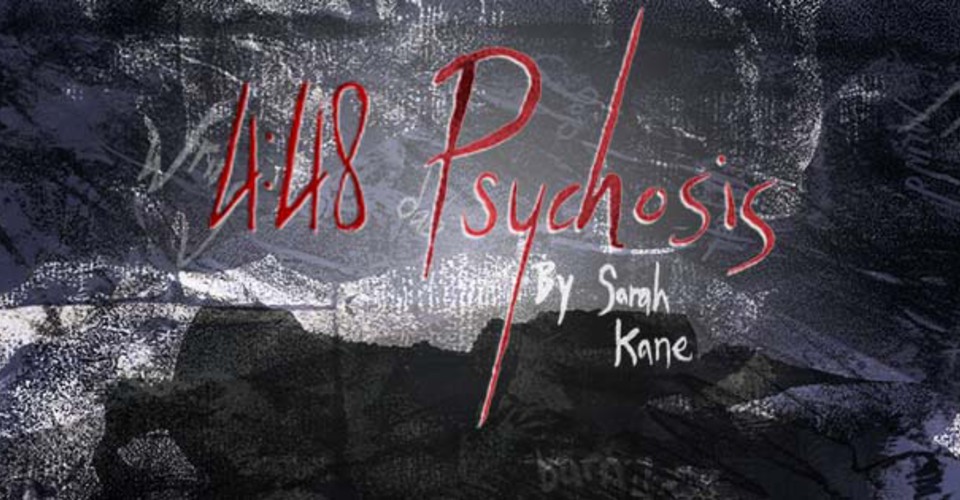 Dates
Wednesday 18 November - Thursday 19 November
Price
4.50 / 5.00 / 5.50
Author
Sarah Kane
Venue
"I dreamt I went to the doctors and she gave me eight minutes to live. I'd been sitting in the fucking waiting room half an hour" Sarah Kane's final, dark contribution to in-yer-face theatre follows a fragile woman as she goes through the mental health care service. A truly generous piece of writing from Kane, finished just a month before she took her own life, 4.48 Psychosis gives us an insight into a region of the mind that few of us ever visit but where some of us cannot escape.
---
Cast and Crew
Assistant Director

Heather Daniel

Director

Doctor / O

G

Lighting Operator

Producer

Set Designer

Set Manager

Sound Designer

Stage Manager

Technical Manager

Bryn Jones

Technical Manager

Y
---
Tickets
One moment please...