This show finished on Saturday 14 November 2015, and this page is being kept for archival purposes only.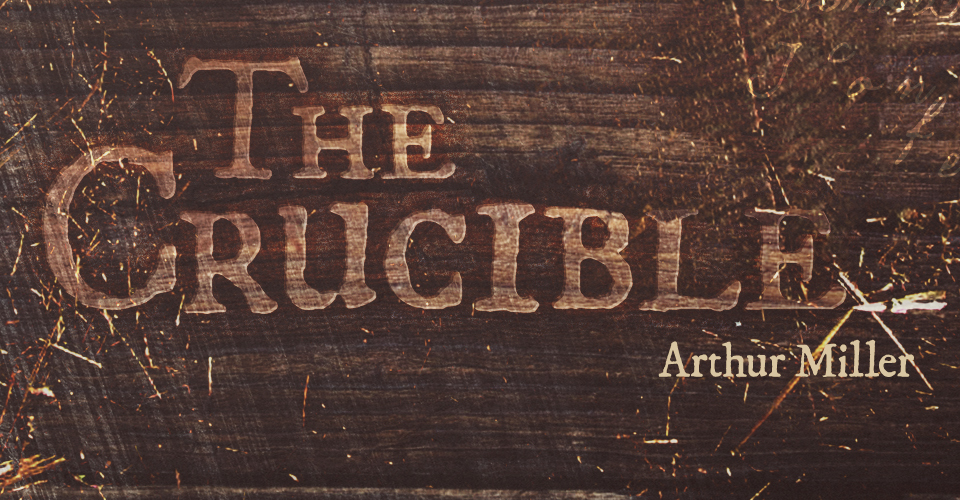 Dates
Tuesday 10 November - Saturday 14 November
Price
£5.50 (member) / 6.00 (concession) / 6.50 (standard)
Author
Arthur Miller
Venue
The EUTC's production of The Crucible invites you to journey to Salem Massachusetts to 1692 at the height of the Salem witch trials to experience how swiftly honest God-fearing people can be swept up in a bacchanalia of fear, paranoia and loathing all set beneath the wooden beams and amongst the dirt and hay of our very own barn.
A powerful study of the human condition, the play tracks the implosion of a small community. Kindled by a culture of conceit, suspicion, and generation-old rivalries, a fire of accusations catches light as the facade of civilisation is torn away and our base tendencies are laid bare.
For one week only Bedlam Theatre will be transformed into a 1600's barn, presenting this classic drama in a thorough and historically accurate production. This authentic staging of the play allows light to shine on the beautifully detailed characters painstakingly researched by Miller.
---
Cast and Crew
Fundraising Manager

Fundraising Manager

Costume Designer

Stage Manager

Director

Producer

Production Manager

Set Manager

Assistant Producer
---
Tickets
One moment please...